Vietnam Fast Track
Airport Meet and Assist
VIP Assistance at the airport in Hanoi, Ho Chi Minh and Danang
CHECK PRICE
BOOK NOW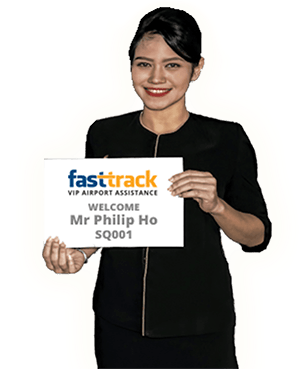 Vietnam Airport Meet and Assist services for any traveler, on any airline, in any cabin class.
Vietnam has some of the most challenging airports in the Asia. Booking a Meet and Assist Service will make passing through the airport fast and easy. Vietnam Fast Track's local agents help bypass the Visa and Passport lines meaning a quick arrival, a smooth departure, or a successful connection.
Fast Track's service in Vietnam's Airports adds a first class feel, usually reserved for VIPs and celebrities. It will include an airside welcome at the airbridge, and fast-track help through visa and border controls. Our reservation team & booking system will help you book the exact service you need.
VIP Meet & Greet service in Hanoi HAN, Ho Chi Minh SGN, and Danang DAD airports
On arrival Fast Track's English speaking agents will meet you near the air bridge. They will assist you through any passport or visa control, and escort you to the baggage and customs area. They will help find your driver, or if you booked a connection, check in for your next flight.
On departure, they will contact your driver, will assist you through check-in and immigration, and will take you to your airline lounge or the boarding gate.
For connections, the agent  will meet you near the air bridge and will guide and escort you through the arrival, departure and transfer processes needed for your connection, right through to your airline lounge or the gate.
For more than 10 years our Airport Assistance and Booking Team has assisted thousands of travellers pass smoothly through busy airports. Before you book, Fast Track's tools and expert staff will help you understand and choose the exact service you need at the lowest possible cost.
Fast Track services are available to any traveler, on any airline, and in any cabin class, and in all major airports around Asia, the Middle East & Africa.
In Vietnam we serve the airports of HAN, SGN and DAD. We offer travelers a VIP meet & greet concierge assistance in each of those airports' international and domestic terminals.
Vietnam International Airports include Tan Son Nhat Airport (IATA Code SGN) in Ho Chi Minh City (formerly Saigon); Hanoi Airport (IATA Code HAN) in the north, Da Nang International Airport(IATA Code DAD) in Central Vietnam and Hai Phong Cat Bi International Airport (IATA Code HPH ) in the northeast. Located in HCMC in South Vietnam, Tan Son Nhat Airport is Vietnam's busiest airport, handling 35.9 million passengers every year of which 13.6 million were international visitors. The airport currently has two terminals with T2 handling international flights.
The airport was built in the 1930s and became one of the busiest military airports in the world during the Vietnam War (1968-74). International services resumed in 2004 and by 2006 the airport was handling 8.5 million passengers and 64,000 flights per year.
Tan Son Nhat suffers huge congestion but due to its crowded city centre location it is unable to expand further. Construction on a huge new out-of-town airport, Long Thanh International Airport) is underway.
Due to open in 2025 it will be 40km (25 miles) northeast of the city and thereafter Tan Son Nhat Airport will handle solely domestic flights. Vietnam's largest airport by area is Hanoi's Noi Bai International Airport. Located 35km (21 miles) northeast of Vietnam's capital, it is the hub for Vietjet, Jetstar and state-run Vietnam Airlines.
After opening Terminal 2 in 2015, the airport was awarded "World's Most Improved Airport Award by Skytrax. With two runways, it served 23 million passengers and handled 566,000 tonnes of freight in 2017. Gateway to Central Vietnam, Da Nang Airport is convenient for Hue and Hoi An.
This public/military airport handles most flights from Southeast Asia, China, Korea and Japan with 10.8 million passengers in 2017. It has two terminals with further expansion due in 2020.
Finally, Cat Bi Airport in Hai Phong was expanded in 2016 when it became an international airport. It currently serves around 1.7 million passengers a year. Vietnam Airports can be difficult to reach with some taxi drivers refusing to release luggage from the boot unless a second fee is paid. As foreigners are not allowed to rent or drive cars, the best way to avoid local hassle for airport transfers is using our Fast Track Meet and Assist and private Car and Driver Services.